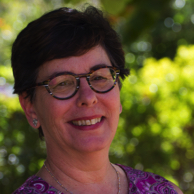 With over 30 years of teaching experience, Ms. Debra is a certified K-3 graduate of Western Carolina University, cum laude. She has experience in both graded and preschool environments, leading teaching teams and students through programs including Alpha-Time, Montessori methods, American Sign Language, yoga and creative movement. She is certified in CLASS and INCLASS observation skills. She has spent time working as a data collector for the Pre-School Relationship Enhancement Project in Guilford County and Southwest Virginia.
Debra Fortune
Professional
BS Ed, WCU
Teacher Renewal, GTCC
Early Childhood Adminstrative - Level 2, DCCC
YogaKids
Levels Taught
Second Grade, 2.5 years
Pre-K, 30+ years
Position at KinderNest
Director/Owner
Which Classes do you teach?
Academics
Yoga
Blue is my favorite color
Ice sports are my favorite, specifically Figure Skating and Hockey

Dragonflys are my favorite.
Hobbies
Nature Photography
Sudoku
Crossword Puzzles
Cooking
Pinterest
Zumba
Yoga